CUSTOMERS' OPINION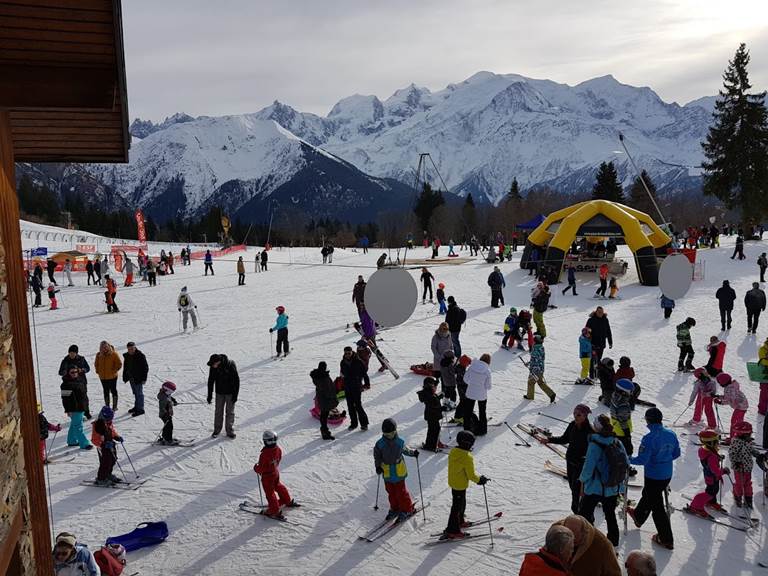 THEY HAVE LEFT THEIR OPINION
Bernadette and her husband,
Habarcq, France.
September 2019
Apartment very comfortable and nicely decorated, in the mountain spirit, quiet, in a very nice decor,
We really appreciated the place, the accommodation, and its comfort, that's what we were looking for. We were very well received by lovely hosts. To recommend.
Pascal, his wife and 2 children.
La France,
August 2019
A week of well being!
Home very nice apartment ideal for 2 adults and 2 children with 2 bedrooms and 2 bathrooms with shower cabins Fully equipped for beds and linen, functional kitchen. Only flat trees that deprive us of the view on the Mont Blanc but moving a few dozen meters great show.
Nine62, in a relationship.
Boulogne sur Mer, France
May 2019
Very friendly owners and a rental where nothing is missing, absolute tranquility.
Nora, her husband and 4 children,
London, United Kingdom
April 2019
Nicole is a great, friendly and caring host. The chalet was gorgeous, very clean and mattresses very comfortable, the chalet looks like the pictures of the whole family (2 adults and 4 children) enjoyed the stay. We had everything we needed (bedding, washing machine, dishwasher ...) it felt like we were at home. Passy is a fabulous area, we can see the splendid Mont Blanc all around us. We were lucky at Saint Gervais, a large resort part of the Evasion Mont Blanc. It took us only 20minutes to get there! The views are stunning !! We definitely recommend Nicole's place, and we will definitely come back! Nora and family.
Jean-Yves, Muriel, Elise
Burgundy, France
March 2019
Excellent stay close to the Plaine-Joux ski resort which offers an exceptional view of the Mont Blanc massif.
Very comfortable and welcoming apartment where the cozy layout and the quality equipment are perfectly designed to facilitate the daily life of holidaymakers. Ideal apartment for a family or friends.
The owners are extremely friendly and warm and give good advice to enhance the stay in the area.
An address to recommend without moderation!
Daniela
Boulogne sur mer, France
February 2019
Nice home clean quiet accommodation close to shops and the ski resort. Very good value for money.


Nathalie
Tilburg, Netherlands
August 2018
Our stay in Nicole's little house was great! The apartment is well equipped, clean and very cute. I recommend !
Josette and Eric
Le Havre, France
July 2018
Unforgettable fortnight at Mr and Mrs Vaucher
Exceptional welcome, the owners are always available to inform various sites to discover. Stayed in July 2018 in the apartment 2/3 pers, functional or nothing is lacking in the calm face of Mont Blanc and so close to all the wonders of Haute-Savoie but also Switzerland and Italy. To highly recommend, we will return with pleasure.
Brisu62
Grünberg, Germany
July 2018
Wunderschöne Ferientag
Wir sind superfreundlich von Frau Vaucher empfangen worden und sie hat un der der Ferienwohnung alles genau gezeigt und erklärt.Die Wohnung war tiptop sauber und für vorhanden was man so benötigt. Die Gegend um Passy ist sehr schön und man kann viele Ausflüge unternehmen. Sehr schön ist auch der Passy lake in a man with a wunderbaren Aussicht baden kann.
Mgarnier
Suresnes, France
April 2018
Pleasant stay
Exchanges and cordial welcome with Mrs. Vaucher, very available for her guests. Apartment very well equipped, nothing misses you feel like home! Road passing in front of the cottage but we made it quickly ... The sun was in the game so we could enjoy the balcony very well exposed with a beautiful overview of Mont Blanc.
Speedwell
Le Mans, France
August 2016
Perfect holidays
After a warm welcome, everything was for the better to spend a great holiday. Ideal location 20 minutes from Chamonix, the owner very pleasant, friendly and always available to help us to discover the region.
Mb
Bei Dresden, Germany
July 2016
Schöne Ferientage in einer schönen Region
Liebevoll eingerichtete Unterkunft mit deutscherdenklichen Komfort. Freundlicher Empfang / Verabschiedung. Gute Lage, viele Ausflugsmöglichkeiten. Pkw ist goings Bedingung, da nur spärliche Busverbindungen existieren. Empfehlenswert.
Joel
Pabu, France
October 2014
Very nice accommodation
Housing perfectly meeting our search criteria, in a peaceful village with several shops. New and functional equipment, bedding of very good quality.
Alain and Dominique
Nice, France
August 2014
Successful stay in Haute-Savoie
Apartment renovated, very functional, feeling of a small cottage. Fully equipped independent kitchen, nice shower room and well-designed living room with excellent bedding. Parts very clear ... Small flat:no clear view of the Mont Blanc chain or the valley because of large trees but still very sunny.